Round friend heavy industry won the "China B equipment supplier for the year 2017".
In June 29th, China Communications Construction Co (hereinafter referred to as the "China built") 2017 annual equipment supplier award ceremony in Beijing Jiaotong University was held in xiamen. Shandong yuan you heavy industry technology Co., Ltd. has won the first batch of "B 2017 class supplier of China Unicom" award with its comprehensive advantages such as brand, product and service.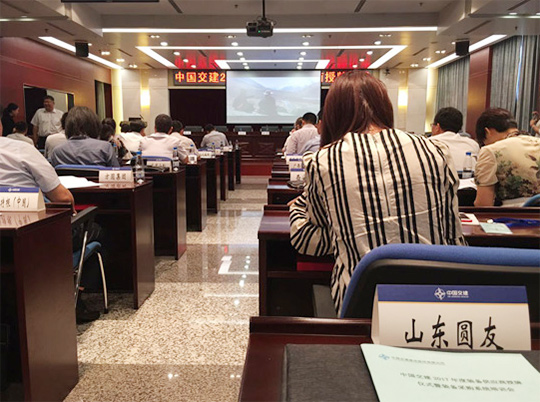 Circle of friends attended the 2017 annual Chinese heavy construction equipment supplier award ceremony
  China built is a large infrastructure provider, mainly engaged in the investment of traffic infrastructure construction and operation, equipment manufacturing, real estate and the city's comprehensive development, is the largest international engineering contract firms, China China largest highway investment.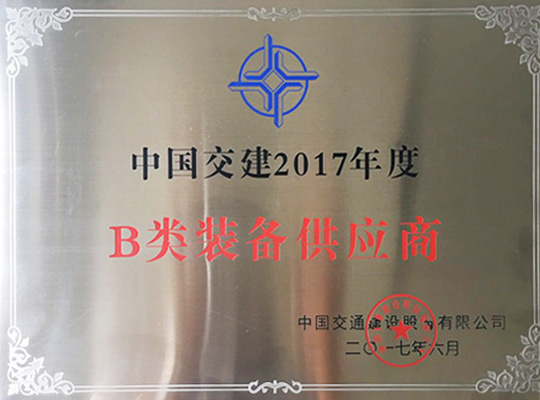 Round friend heavy industry won the "China B equipment supplier for the year 2017".
In 2017, China built the first domestic equipment suppliers on the ownership of subsidiaries for the layers of strict selection and audit, and from high to low is divided into class A, class B, class C, class D four different grades, this time which was named class A (4) and B (28 the supplier of the collective award). Circle of friends as a heavy 28 B class suppliers attended the ceremony and received the award.
As the first batch of high-tech enterprises in Shandong province ", circle of friends heavy industry mainly produces HZS (HLS) series of concrete mixing plant (floor), LB series, WCQ series of asphalt mixing station stabilized soil mixing station, HBT series of concrete pump, concrete mixer truck, piling machinery construction machinery products, a total of 6 series of 40 varieties, the best-selling products, and exported to Russia, the Middle East, West Africa, Central Asia and Northern Europe and other countries and regions.
Combination of strong and strong, mutual benefit and win-win! In the future, we will join hands with China Construction Group, deepen cooperation and build a closer and long-term strategic partnership, deepen the domestic market and actively move towards the world.